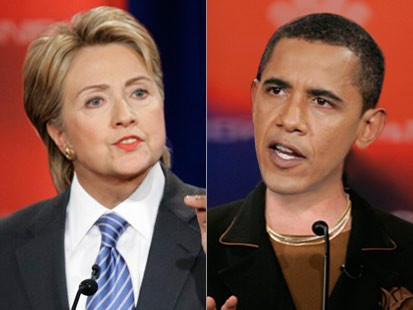 I knew I saved this image for something. It nicely complements reporting from the Washington Post describing Hillary Clinton as the "scrappy underdog" after her defeat in last week's Iowa caucuses. All of Hillary's newfound scrappiness was on display during Saturday's debates.

The L.A. Times also remarked on the Hillary's changing fortunes, noting that her opponent Barack Obama "who spent most of the debate in the position Clinton once occupied -- coolly above the fray -- responded evenly" to Clinton's debate histrionics.

The times, they are a-changin'.

More to come...